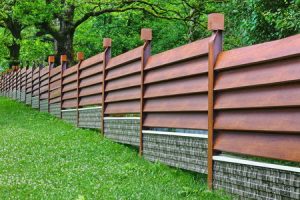 Property disputes have been around as long as there has been property—unfortunately, arguments over what belongs to whom, and what a specific property's boundaries entail, is part of our human nature. But it doesn't always have to be this way. With new land surveying methods, we can avoid the delays and detriments that property disputes hold by establishing clear, factual guidelines that all parties can agree to in the end.
Here are a few benefits of using land surveying to settle property disputes.
Stay Up to Date
As a homeowner, you're going to want to know everything about your house, down to the very last detail. And sometimes, what's available online or in real estate ads isn't always the most recent information about your new home. A professional land surveyor will be able to answer all of those questions, and more—information that is key to have in any possible property dispute, development, or sale.
But with that being said…
Think of the Future
One of the most important things a homeowner should know is where his or her property starts and ends, especially when thinking about renovations and additions. Having a professional land survey conducted will ease the process of negotiating with either a town or local homeowners' association in regards to what is possible with new construction. So make sure you're surveyed before adding on that new fence or pool.
You've got a Case
In their extremes, property disputes can eventually make their way to civil court, where the two parties resort to legal means to achieve their goals. But if a land survey is invested to in advance, professional surveyors can act as expert witnesses, if need be, as that survey is usually considered credible evidence in small claims court. At BLAZE Design Inc., we don't encourage property disputes to get that far, but if need be, that tool is always there.
BLAZE Design Inc. is an established company that has executed land surveying services for an array of professional industries, including, but not limited to, engineering, construction, and real estate. If your project is in need of precise land surveying measurements in Vermont and New York, don't hesitate to contact us today.