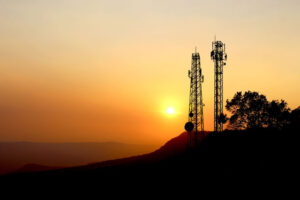 The Federal Aviation Administration has a set of rules and guidelines for when it comes to building cellular towers and broadcasting towers. Since these towers are extremely tall, they need to be built with guidelines for the safety of aviation.
What is the FAA Certification Guidelines for these Towers?
Building commercial structures is a tricky business. Guidelines and rules need to be followed in order for them to be safe and stable. With a professional, licensed land surveyor, these guidelines will be followed. The accuracy and preciseness of the structures need to be perfectly reported, so that aircrafts can safely fly in the areas of the towers.
The Land Surveying Process
BLAZE Design Inc. will come in and to inspect the tower ensuring the accuracy of the elevation and height of the tower. The location will be reported with 100% accuracy. Land surveyors must submit either a FAA 1A or 2C Certification letter to the Federal Aviation Administration. These certifications will be required when the tower reaches the height of 200ft or higher along with other location factors.
Benefits of Calling BLAZE Design Inc.
Land surveying is a much-needed service for many reasons. You could be building a fence or a shed in your backyard, and a land surveyor will be needed to check property lines and other factors. With commercial structures being built, the room for error is absolute zero. The accuracy for cellular towers, broadcasting towers, skyscrapers, and any tall structures is of the upmost importance. When you're dealing with other factors like airplanes, helicopters, and more, you must make sure safety is at the top of the list.
If you need more information on FAA Certification from land surveying, please don't hesitate to reach out to us. Contact BLAZE Design Inc. at 802-442-2892 today or visit us online for more information!