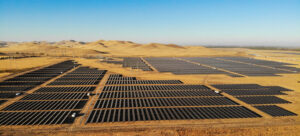 Land Surveying is a trade and a field that is much needed in everyday life. From construction work to site planning, land surveyors have a wide range of services that are offered to help out contractors and individuals. With renewable energy projects being funded and launched throughout the country, land surveyors will be hard at work to help these projects get up and running efficiently.
Commercial Site Development
Finding the land and developing the site for renewable energy projects are priorities off the bat. Many of these projects will be given the green light when a piece of land is locked down. When a land surveyor provides commercial site development services, it means that this includes permitting for a project, which may also require special ACT 250 or national resource permits, as well as any applicable state, county and local permitting requirements. There is also initial groundwork and preparation work to complete, such as initial site layout, grading of the work site and certification that the property is ready for new construction.
Land-Use Planning and Surveying
Building on a new plot of land takes some preparation and planning before you get started. Not every piece of property is created equally, so it's important for a land surveyor to come in and evaluate the terrain and properties of the piece of land that you're building commercially on. For example, terrain features may necessitate additional design to mitigate flood risks.
Benefits of Renewables for Surveying and other Industries
The development of new renewable companies, construction projects, and technology will bring new jobs and contracts for people in the workforce. Land surveyors will benefit from more opportunities to use their skills and services to help better infrastructure and the environment.
Contact BLAZE Design Inc. at 802-442-2892 today or visit us online for more information!