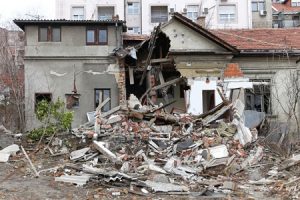 Natural Disasters are happening every year, and in the last few years, there have been some severe disasters in the United States. After a disaster, there's quite a bit of work to be done to get everything back to normal, and one of them is land surveying.
After a natural disaster like a hurricane or a flood, a land survey has to be done in order to:
Re-establishing property boundaries – after a hurricane, flood, or earthquake, the boundaries are most likely to be off, so a land surveyor will have to come in and determine the lines. This can be a tricky situation after severe natural disasters that ruin land and neighborhoods.
Determine flood elevations – a change in elevation could make the property unsafe for rebuilding and a risk of flooding.
A land surveyor can help get things back to normal for a person's land after a natural disaster.
A land surveyor can come up with a resolution for a property dispute, manage conflict, and protect your property rights. Since a disaster can throw boundaries and everything off, a land surveyor can bring everything back to the way it was. If you lose your home, it's devastating, and a land surveyor's job is to help the home owner get their life back together. A home owner would like everything to be back to the way it was, so if a new build needs to be done, a land surveyor will have to come in.
BLAZE Design Inc.
Hiring a land surveyor might be the best thing you can do in these situations. BLAZE Design Inc.has more than 30 years of land surveying experience in the field. Our mission is to provide residential, commercial, industrial, military and municipal clientele with innovative solutions for land surveying. Contact BLAZE Design Inc. at 802-442-2892 today!