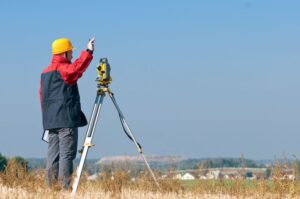 Many people don't think hiring a land surveyor during the winter months is a good idea due to the frozen ground and colder air, but in reality, this could be a good time to hire a land surveyor for their services, and here is the reason why.
Business Slows Down in the Winter
Not many homeowners or commercial owners are looking to get land surveys done in the winter due to the weather. Whether you're building an addition, shed, fence, etc., the winter months will provide you with open schedules most likely for land surveyors, so it won't be difficult to find one. Building in the winter allows you the possibility of having your construction completed by the summer months, so you can get the use out of your project as soon as possible.
Efficiency in Land Surveying
Land surveying in the winter can bring elements like frozen ground and colder temperatures, which results in shorter days, but it also eliminates some elements that can be of an issue during warmer months. Satellite GPS and drone photo/video tactics used in land surveying are easier and more efficient because there are no leafy tree elements obstructing any views from above.
Scheduling Your Construction Project
If you plan to build on your land in the springtime, it's important to have everything prepped and ready to go by then. During the wintertime, land surveying should be done, so that everything is good to go for the build in a few months. At BLAZE Design, we understand the importance of accuracy and efficiency with our land surveying services, which means, we want you to be prepared for your projects.
If you're looking to build onto your land in the Spring season, don't hesitate to reach out to us this winter. Contact BLAZE Design at 802-442-2892 today or visit us online for more information!