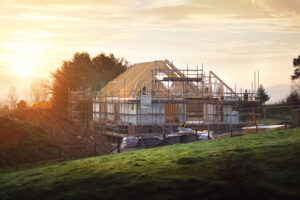 Buying a piece of land provides you with new opportunities to build a home or keep it for other things such as farming. When it comes to building a new piece of land you've purchased, there is plenty of planning and organizing that goes in before you can build a home. One of the most important aspects of the planning is land surveying.
The Importance of Land Surveying
Land surveying cuts out the future issues you might have when building a home on a piece of property. Land surveying finds the property lines to ensure you can build a home exactly where you want to. Land surveying also cuts down on time and costs of site development and land prep. The piece of property has to have a certification allowing you to start construction of a new home or commercial building on the property.
Land Use Planning is the First Step
You may have purchased a pretty flat piece of land in your eyes, but that is not always the case. Due to different terrains and natural elements of the piece of property, land use planning is a necessary first step when planning to build. At BLAZE Design, we have the ability to conduct many areas of the land surveying field including land use planning, site development, and more.
The Benefits of Building a Home on Purchased Land
Building a home on piece of land you've purchased does leave you with a plethora of creative opportunities to build the home of your dreams. You have to make sure that you hire a professional land surveyor, BLAZE Design, in order for the construction of your home to run smoothly without any issues arising in the future. Land surveying ensures you won't have any conflicts with neighbors and future builds. Contact BLAZE Design at 802-442-2892 today or visit us online for more information!