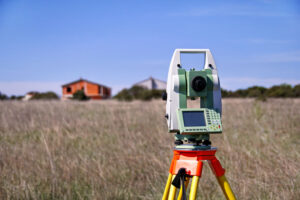 Topography in the surveying industry is very useful. A topographic survey is essentially a 3-D map of a 3-D property portraying all the natural elements and man-made features of a property. If you're an avid hiker that uses specific trail applications, you'll know that the topographic maps play a big role in navigating your hike. They will show you specific mountain ranges, elevation gains, and inclines that are located on the hike.
Topography for Land Surveying
When it comes to land surveying, topographic surveys tend to help land surveyors. They usually are required during real estate transactions, civil engineering design, and construction projects. New construction and remodeling projects to existing structures benefit from topographic surveys. Topographic surveys benefit engineers, architects, and building contractors greatly. They save time and money on construction projects and reduce terrain errors.
The Benefits of Topographic Surveys:
Topographic surveys can help move the process along smoothly, as well as eliminate any errors in a survey. They're versatile tools that can be used in petroleum, geology, and forestry industries. Environmental projects within the federal and state levels will also benefit greatly from topographic surveys.
Why Choose to Get a Topographic Survey Done?
A topographic survey will only help you. When something like this makes a project easier, it's the right move to make. Topographic surveys help many different industries including engineers. When changes need to be made to a plot of land, topographic surveys will pinpoint every little detail on the land.
At BLAZE Design, we specialize in land surveying as well as topographic surveys. We have done plenty of different surveying tasks and jobs that have helped with site development, land use planning, and other land surveying. When it comes to topography, we can help you out! Contact BLAZE Design at 802-442-2892 today or visit us online for more information!