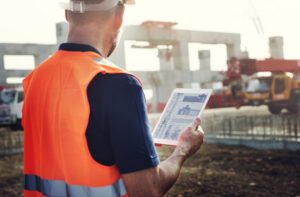 Regardless of the type of construction project you are involved in, it is always wise to have a qualified and experienced site supervisor to manage the project. Proper supervision not only ensures that projects get completed efficiently, but also helps guarantee the safety of all workers. In addition, the site supervisor can work with subcontractors, manage schedules, and make sure the project doesn't go over budget or get behind schedule.
Land Surveying in Construction
One of the most important aspects of site supervision is land surveying. When you have a knowledgeable land surveyor on site at your construction project, you will have peace of mind knowing that the property stays within all legal boundaries and follows all codes. In addition, they will make sure that the building is being constructed on sound and stable land. They make it their business to become experts on the surrounding area in order to guarantee that construction is taking place on the right spot.
Construction jobs have the ability of falling apart rather quickly if there is no land surveyor on the job. They can also fall apart for many other reasons, but if you're staying proactive with site prep, land use planning, and land surveying, the construction will run smoothly without any major problems arising.
BLAZE Design for Construction Jobs
At BLAZE Design, we are certified and licensed for all of your land surveying needs. When it comes to construction jobs, we'll be able to ensure that the proper supervision is being conducted in order for the job to be finished without any legal issues.
If you are planning on building a new home or other type of property, make sure you have a skilled land surveyor on site. If you have any questions, please contact the professionals at Blaze Design, Inc. today!